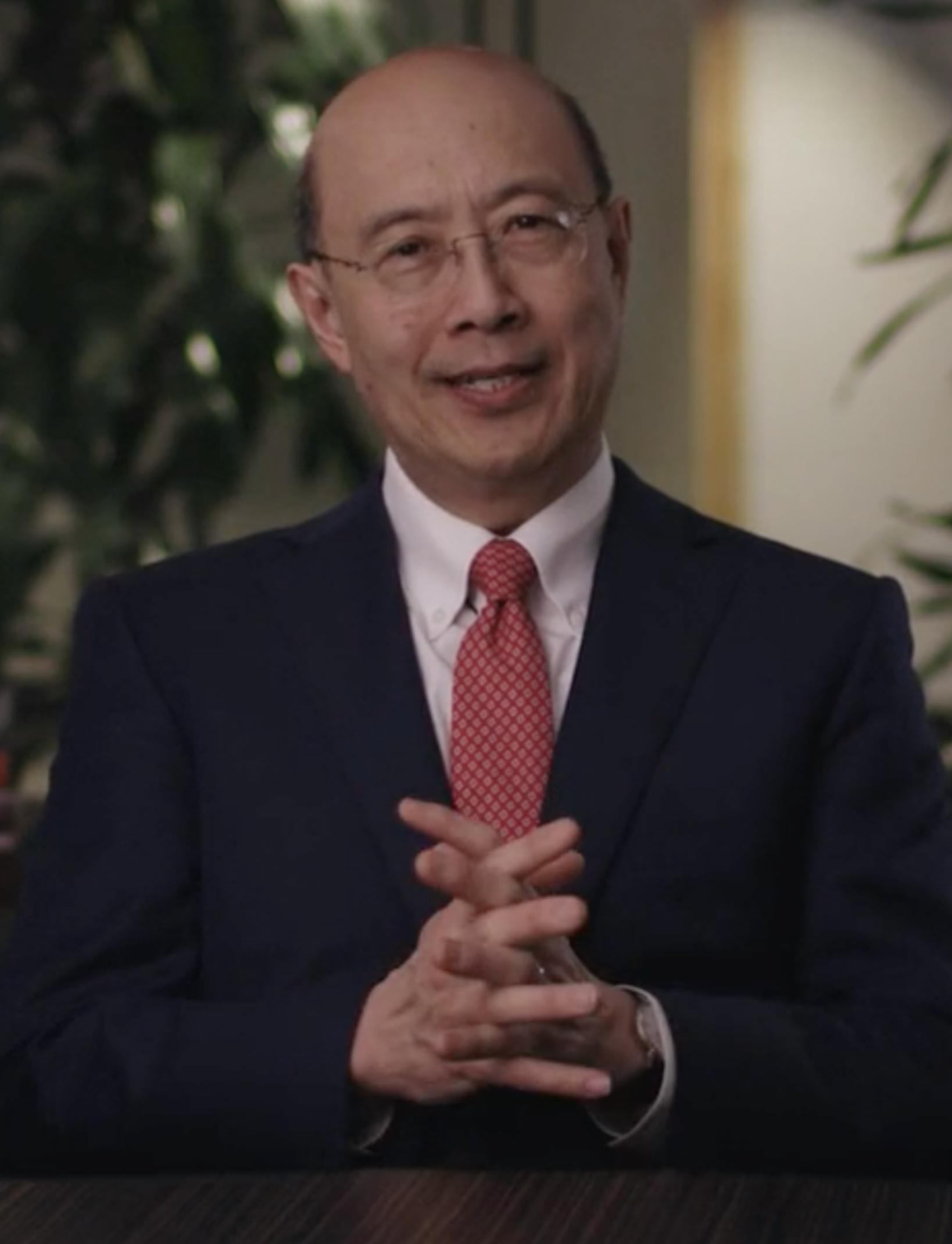 BACKGROUND
BridgeBio, a biotech company that targets rare genetic diseases, approached Osmosis to help tell the story of who they are, the philosophy behind their business model, why it's successful, and what the future looks like for BridgeBio. Their science-first model has been instrumental in finding life-changing medicine for many patient populations that often get ignored.
APPROACH
To tell their story, we interviewed the key founding members of BridgeBio to explain how they came up with a business model that would support research for these relatively small patient populations. We then interspersed these interviews with animation and patient stories to paint a full picture of not only the positive benefits of BridgeBio but the effectiveness of this model.
RESULT
We made two versions of the video, a longer one that goes into more detail about the company and model and a shorter one for easy sharing across social channels. The videos are being used by the company to communicate the philosophy and driving force of BridgeBio in order to attract more patients and investors. It is featured prominently on their website and shared on LinkedIn.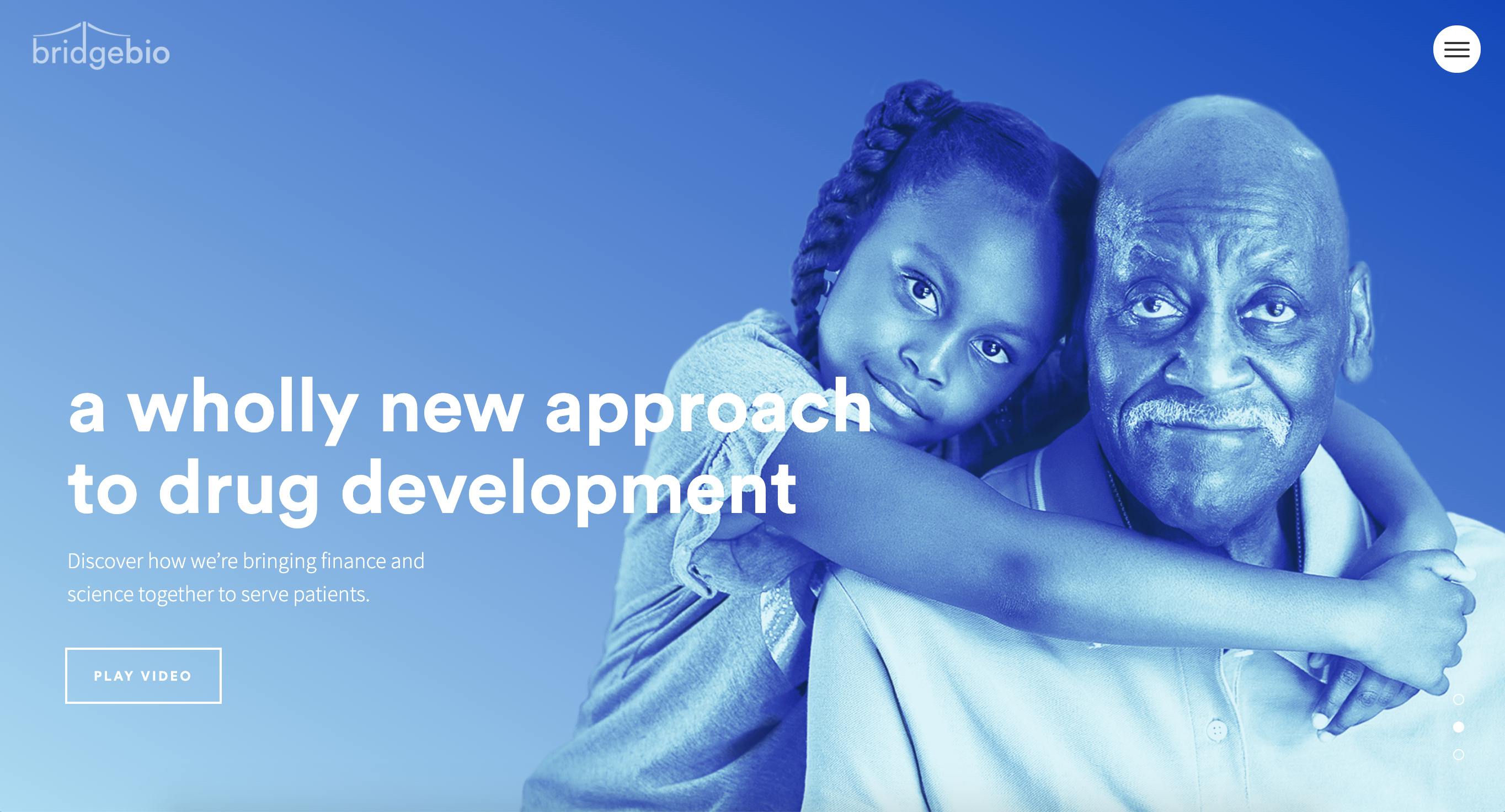 The full BridgeBio overview video is featured prominently as a hero image on the homepage of their website.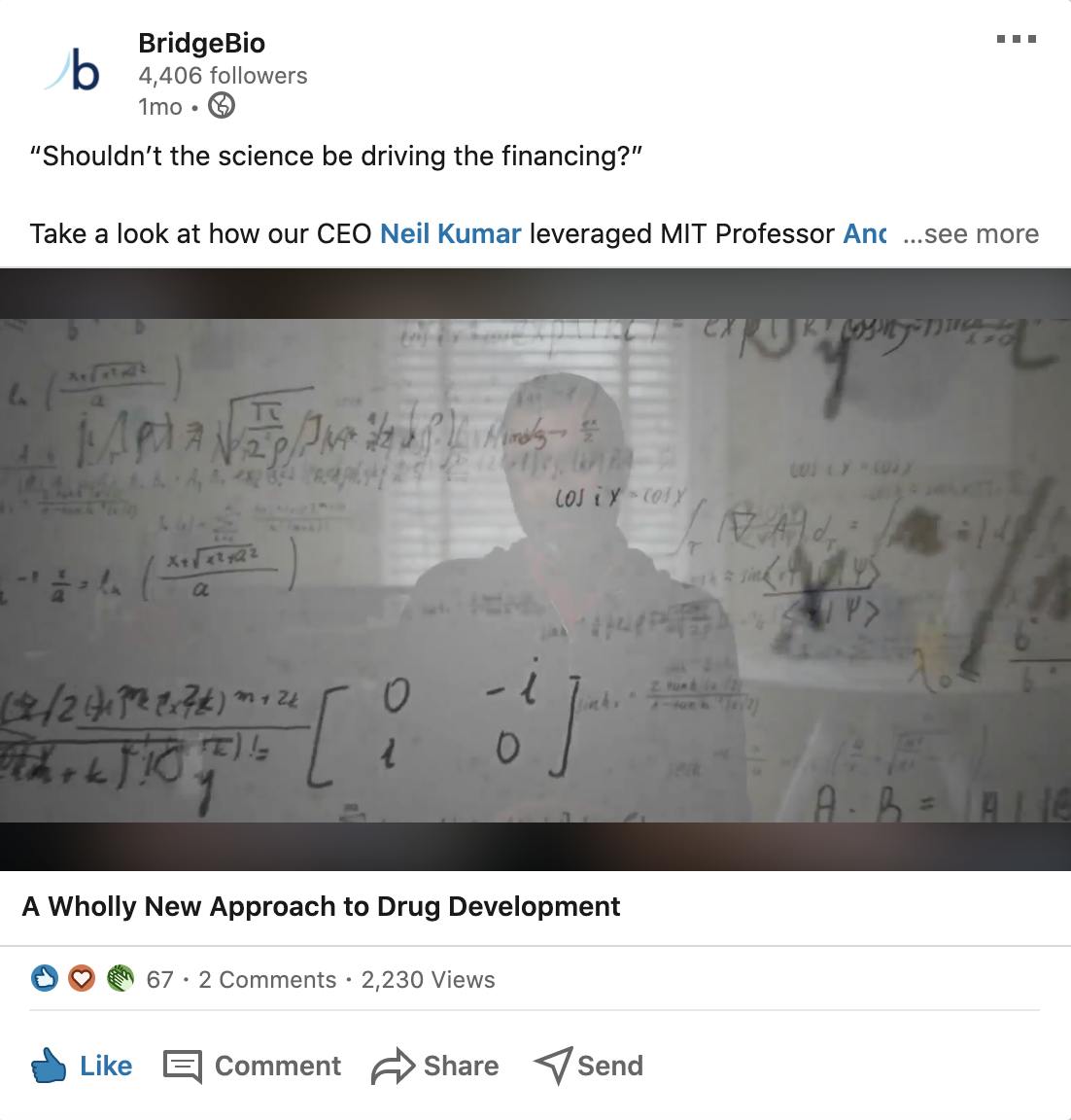 The short version of the overview video was shared on BridgeBio's LinkedIn and has over 2000 views.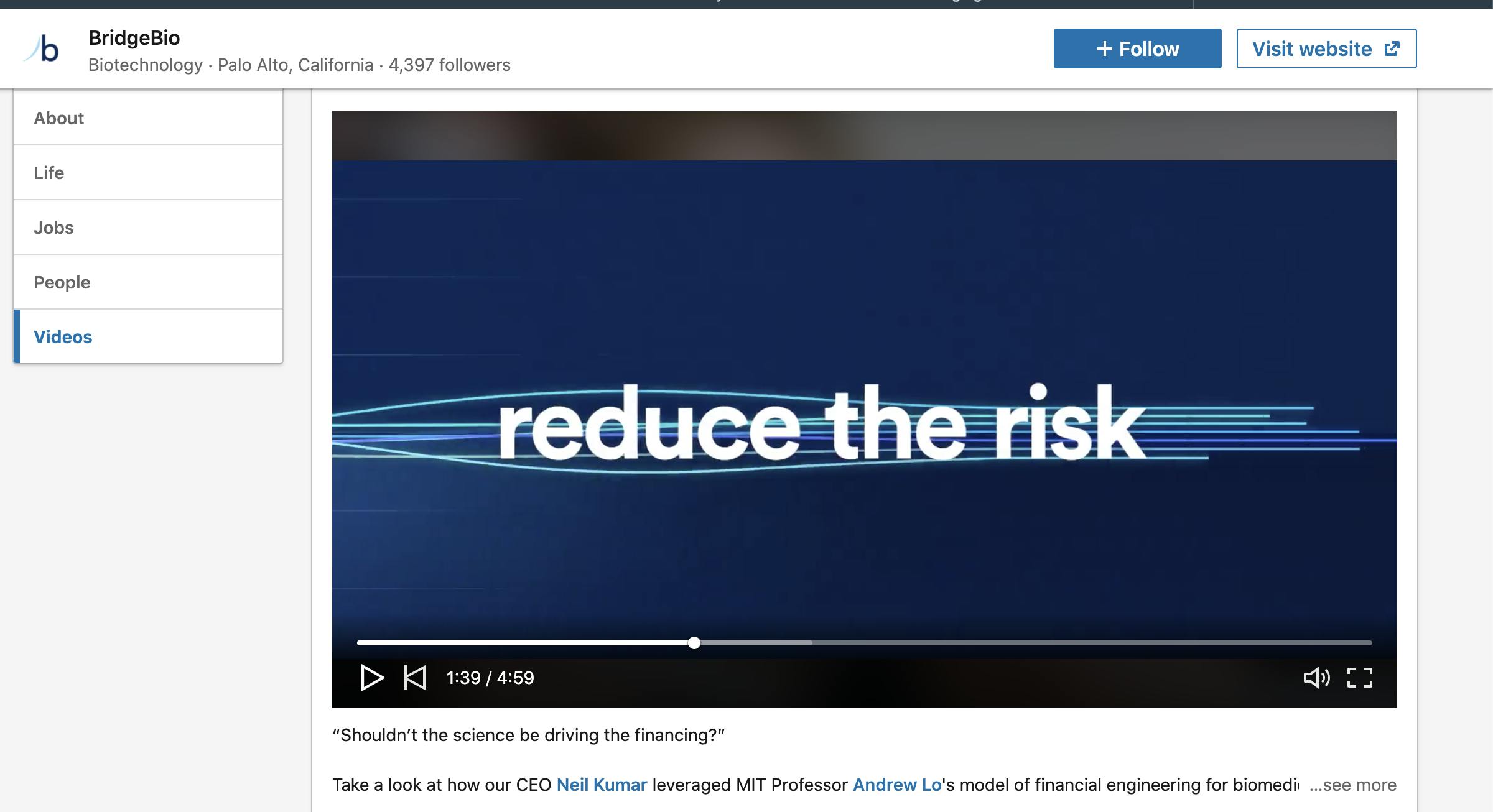 The video is also featured on the videos page of BridgeBio's LinkedIn.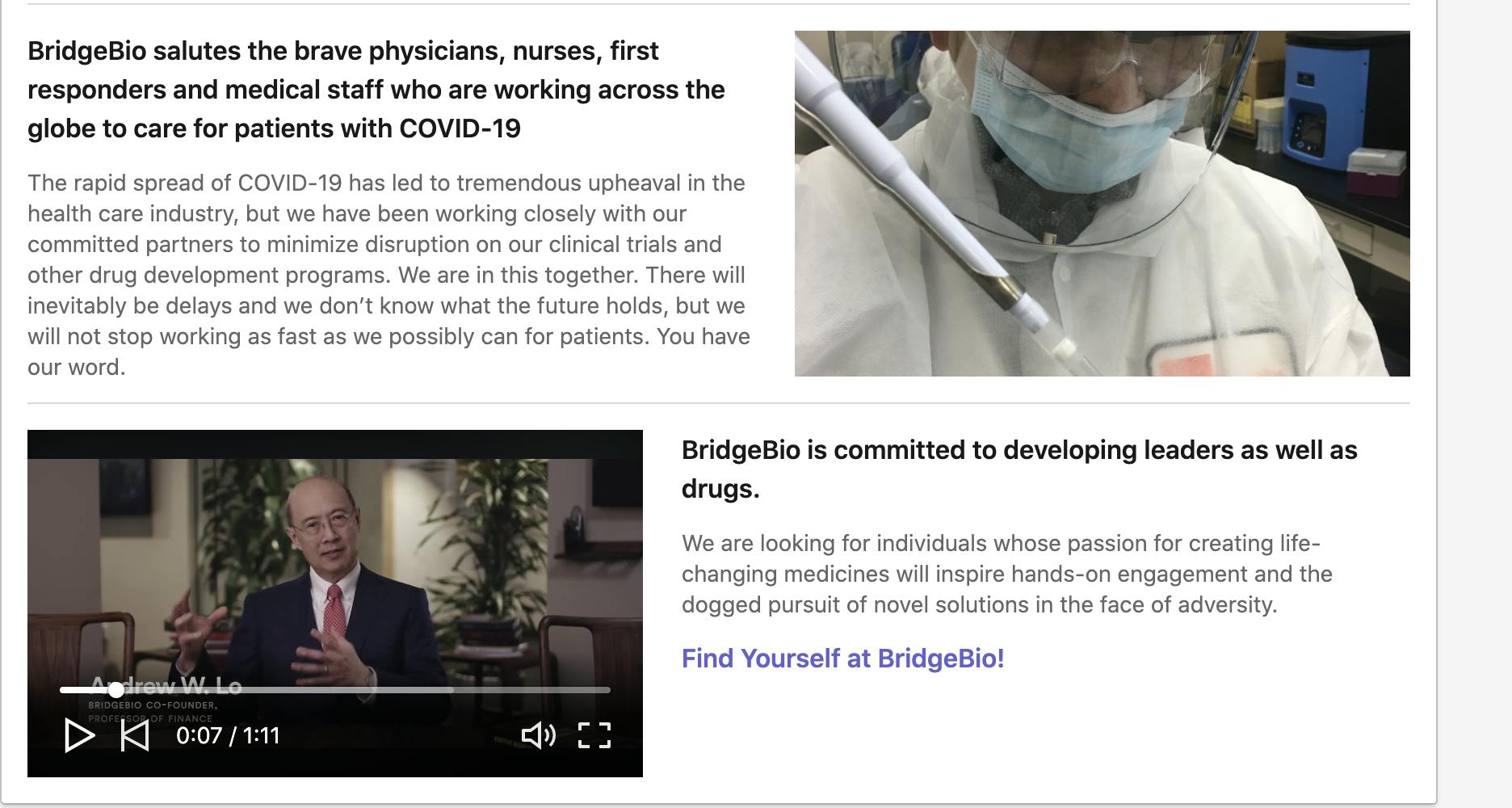 Various cutdowns of the video have been used to drive home important aspects of the business and have been posted across BridgeBio's social channels.