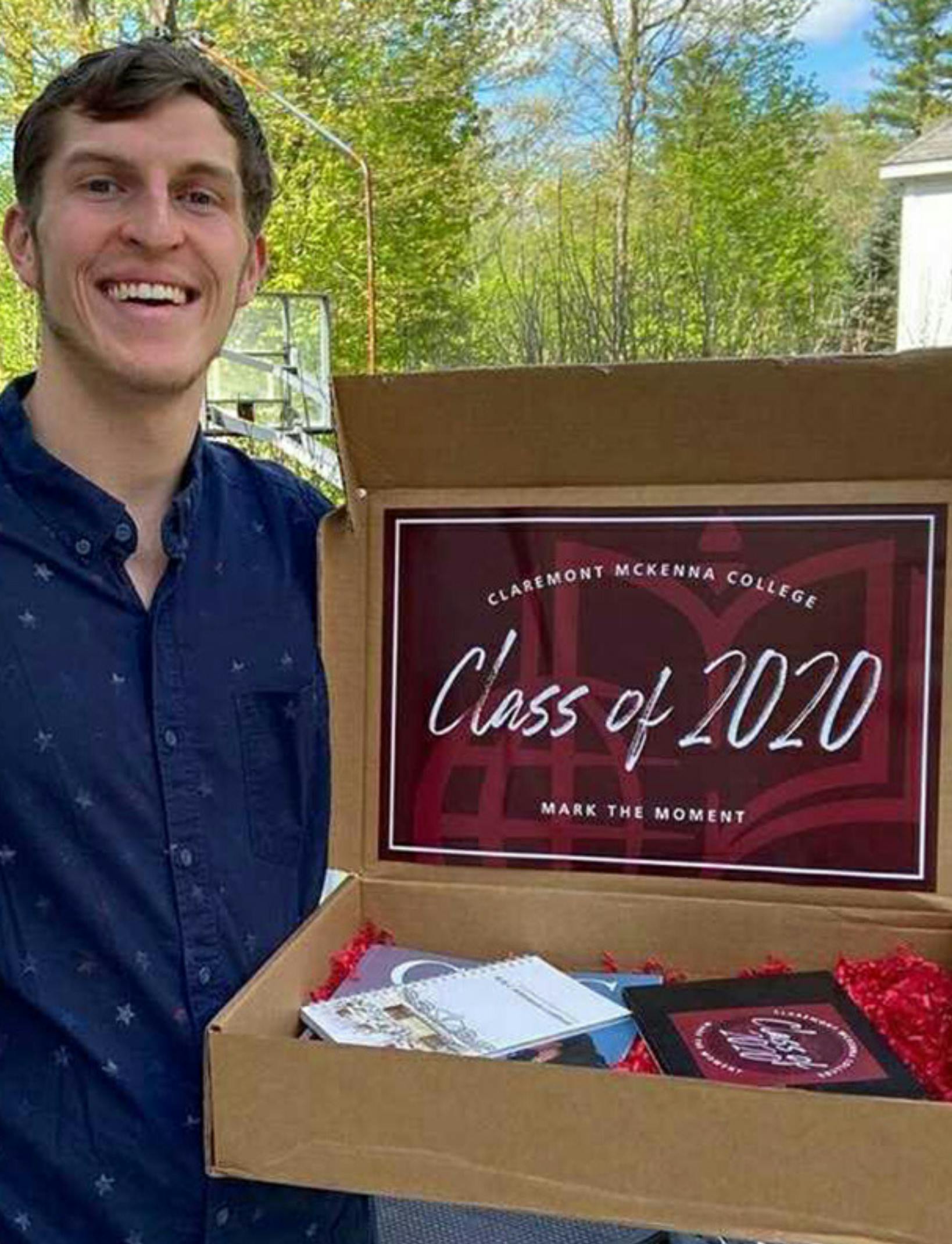 BACKGROUND
Claremont Mckenna College was faced with the challenge of celebrating the Class of 2020 during the COVID-19 pandemic. When commencement was postponed, CMC leadership wanted to provide the graduating class with a gift to be opened on graduation day. Osmosis was tasked with creating a celebratory film to be included in the Mark the Moment celebration boxes sent to more than 300 graduating seniors.
APPROACH
Osmosis worked with various departments at CMC to remotely film messages from President Hiram E. Chodosh, faculty members, staff, and alumni. Graduating seniors also contributed self-recorded videos while answering a series of reflective prompts provided by the Osmosis team. The final collection of hundreds of clips and photos were edited into a 20-minute celebratory film.
RESULT
The final film commemorates the class of 2020 by including memories of bonding and belonging. Close to 290 students are visually included and each member of the class is listed in a full roster of names at the end.
The Mark the Moment box included a Class of 2020 branded folder that played the video when it was opened. The box was sent to all 300 graduates and the film was also shared in an email from President Chodosh to graduates and parents. Learn more about how CMC 'marked the moment' here.