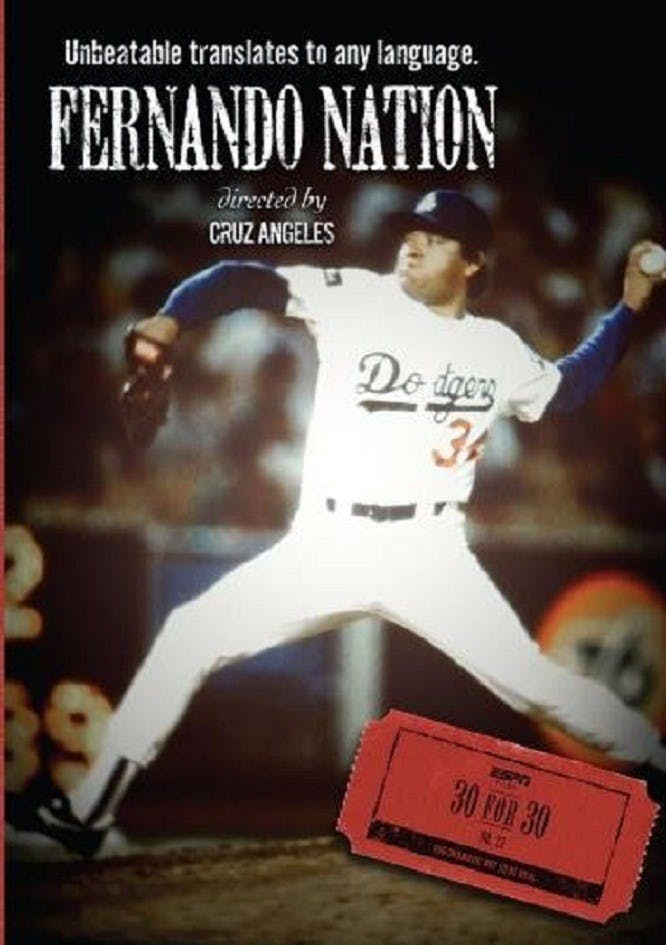 BACKGROUND
Osmosis Films' creative director and founder James Lawler produced this Cruz Angeles-directed feature documentary for ESPN Films' award-winning series, "30-for-30".
Nicknamed "El Toro" by his fans, Fernando Valenzuela ignited a fire that spread from LA to New York -- and beyond. He vaulted himself onto the prime-time stage and proved with his signature look to the heavens and killer screwball that the American dream was not reserved for those born on U.S. soil.
In this layered look at the myth and the man, Fernando Nation recalls the euphoria around Fernando's arrival and probes a phenomenon that transcended baseball for many Mexican-Americans. Fernando Valenzuela himself opens up to share his perspective on this very special time. Even 20 years later, "Fernandomania" lives.
"The Natural is supposed to be a blue-eyed boy who teethed on a 36-ounce Louisville Slugger. He should run like the wind and throw boysenberries through brick. He should come from California..."
Steve Wulf, Sports Illustrated, 1981