BACKGROUND
Indigo Research Partners is the world's largest agriculture lab focused on improving grower profitability, environmental sustainability, and consumer health through the use of natural microbiology and digital technologies. Indigo came to Osmosis to create engaging, educational content to highlight their collaborative research efforts.
APPROACH
The goal of this video was to educate the general public on the potential for innovation in agriculture while inspiring growers to sign up for their unique R&D process. The video centers on an interview with a grower on his farm in Iowa, with additional context provided by Indigo's team of experts. Osmosis used motion graphics and brief explanatory animations to illustrate this agronomic data.
RESULT
The video is prominently featured on Indigo's website and YouTube and has been a valuable marketing tool. It demonstrates Indigo's mission to produce products that increase yields, improve environmental sustainability and reduce risk for farmers.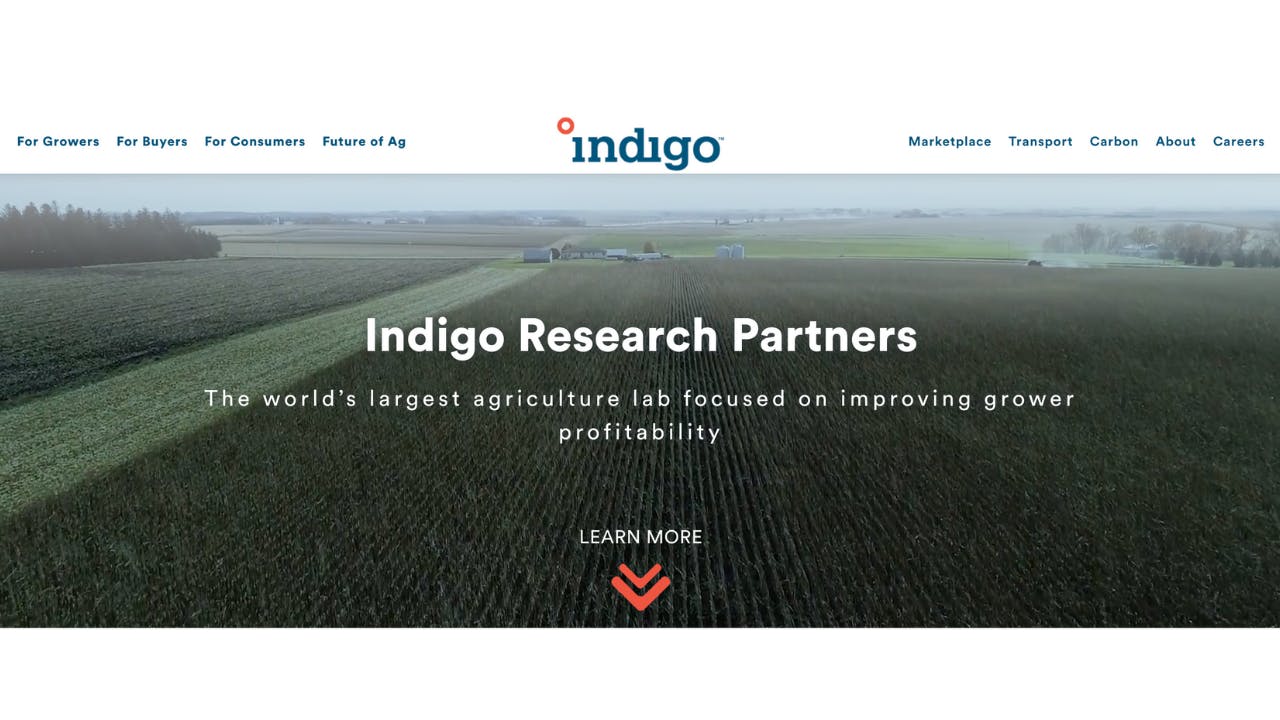 The video we created for them is the hero image on Indigo Research Partners website and well as embedded in the page to highlight the benefits of this research for growers and investors.