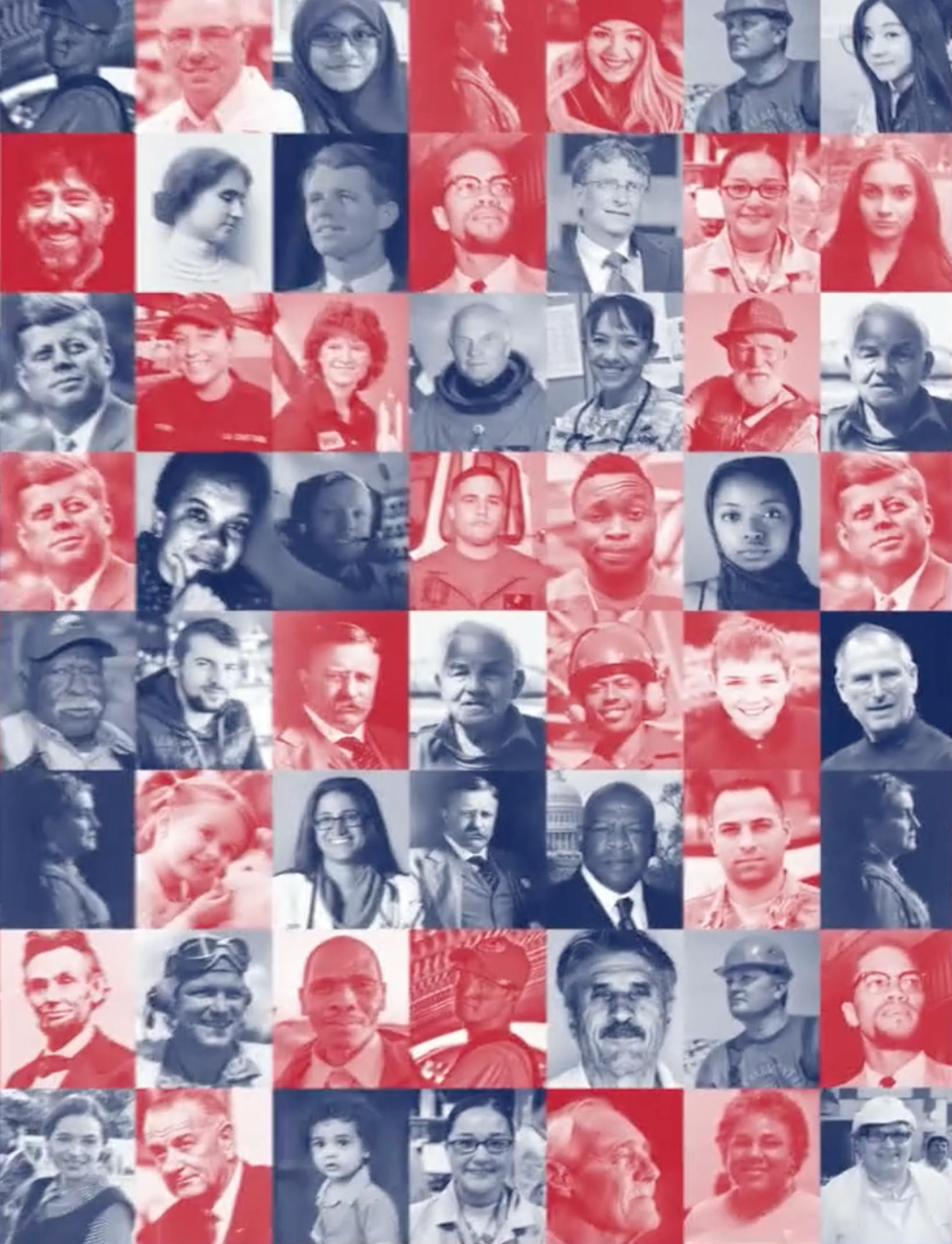 Challenge
Building momentum for a political movement in America requires captivating storytelling about the movement's ideas and the people who believe in them.
Strategy
The Serve America Movement ("SAM") partnered with Osmosis to help promote its values of bold ideas, pragmatic policies, and principled values. Osmosis proposed the concept of 'reclaiming patriotism' in a centerpiece video that would announce the new movement, which we delivered using a collage of imagery and audio bites from historical figures who represented the new movements' ethos and values.
Results
After successfully helping SAM with its brand identity film, Osmosis continued its relationship with the organization in 2018 by helping tell the story of SAM's impact in the bellwether state of Kansas. Including SAM, over 80% of clients re-engage Osmosis for additional projects.