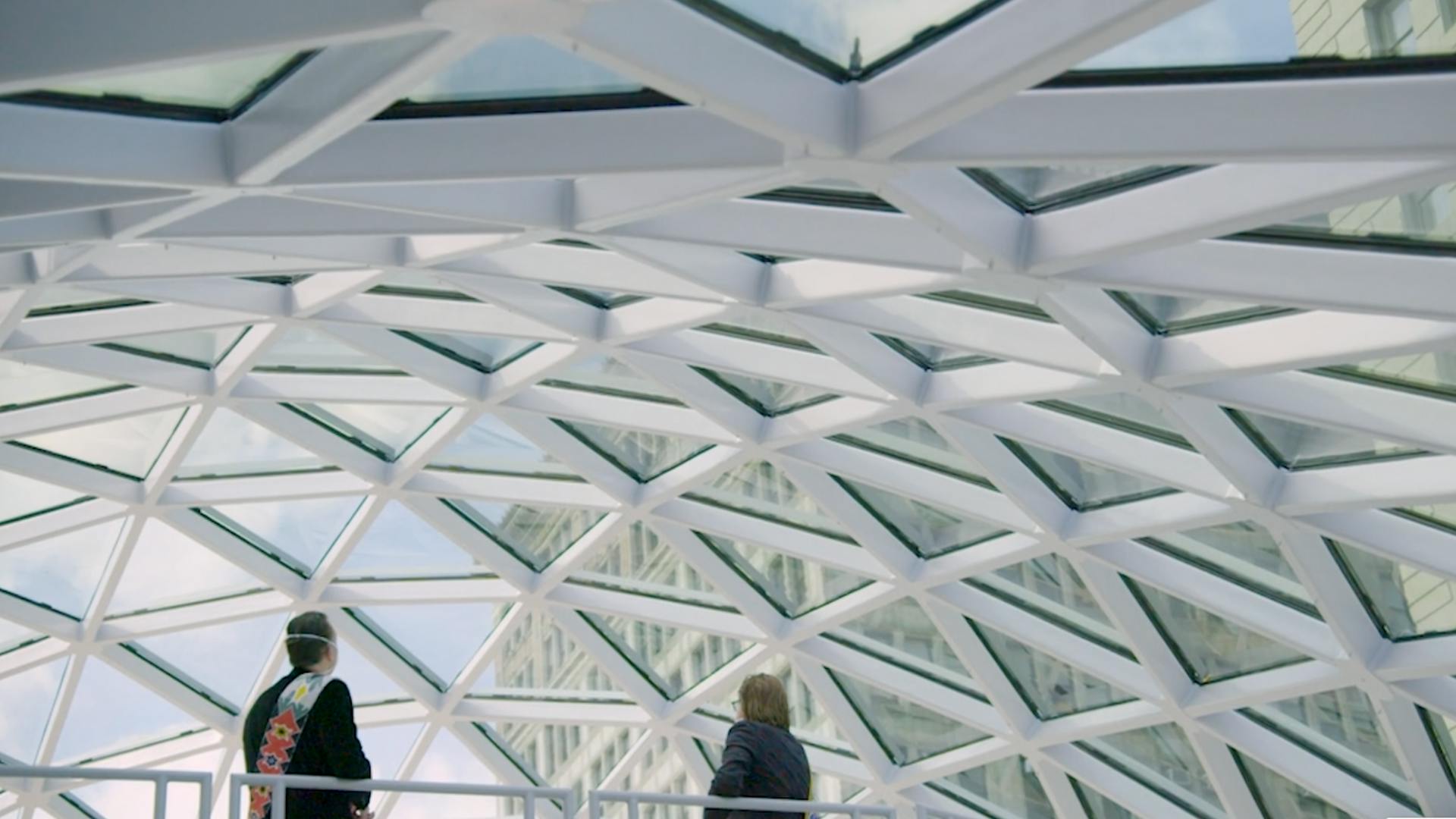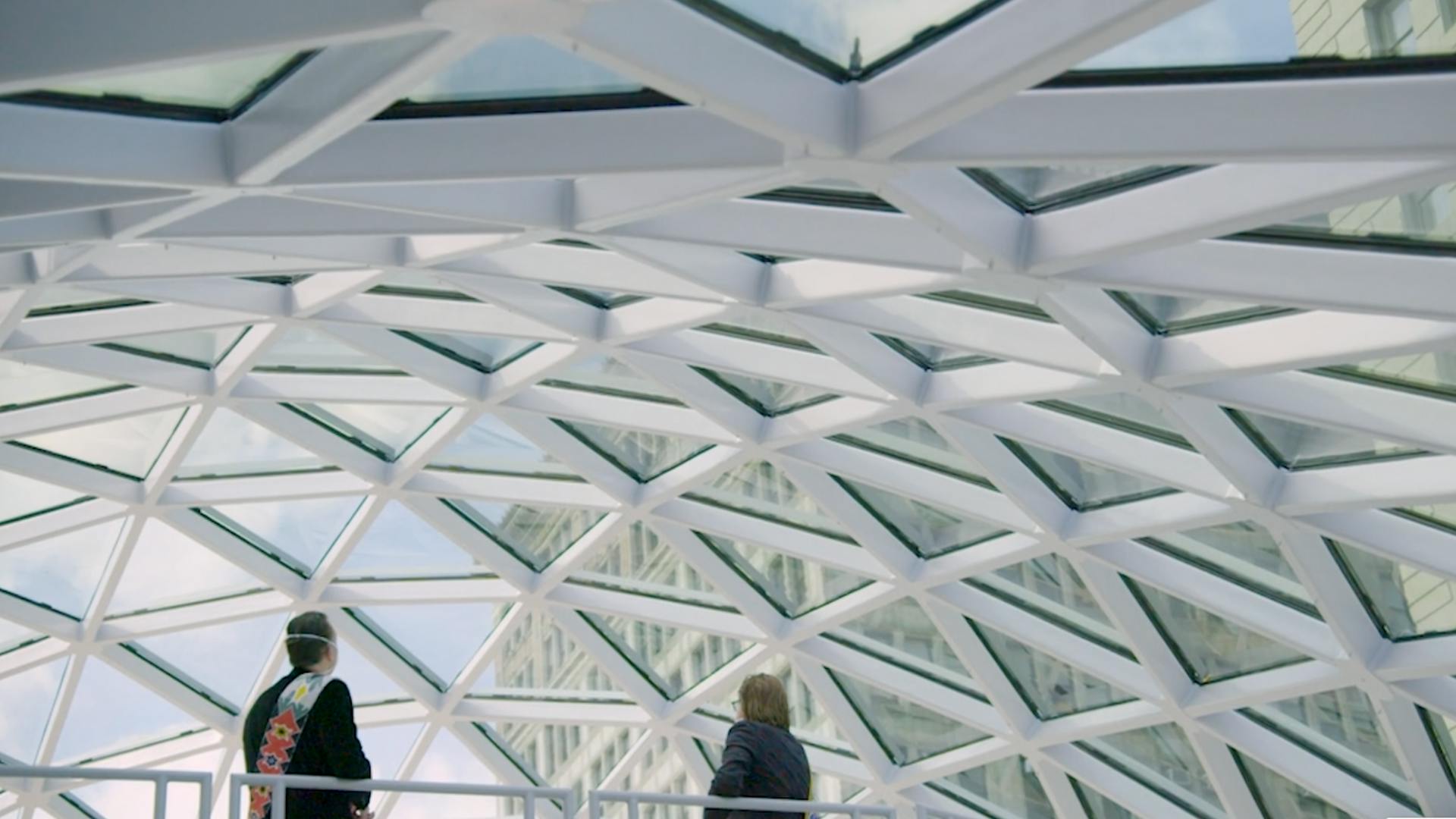 BKSK Architects: A Turtle Rises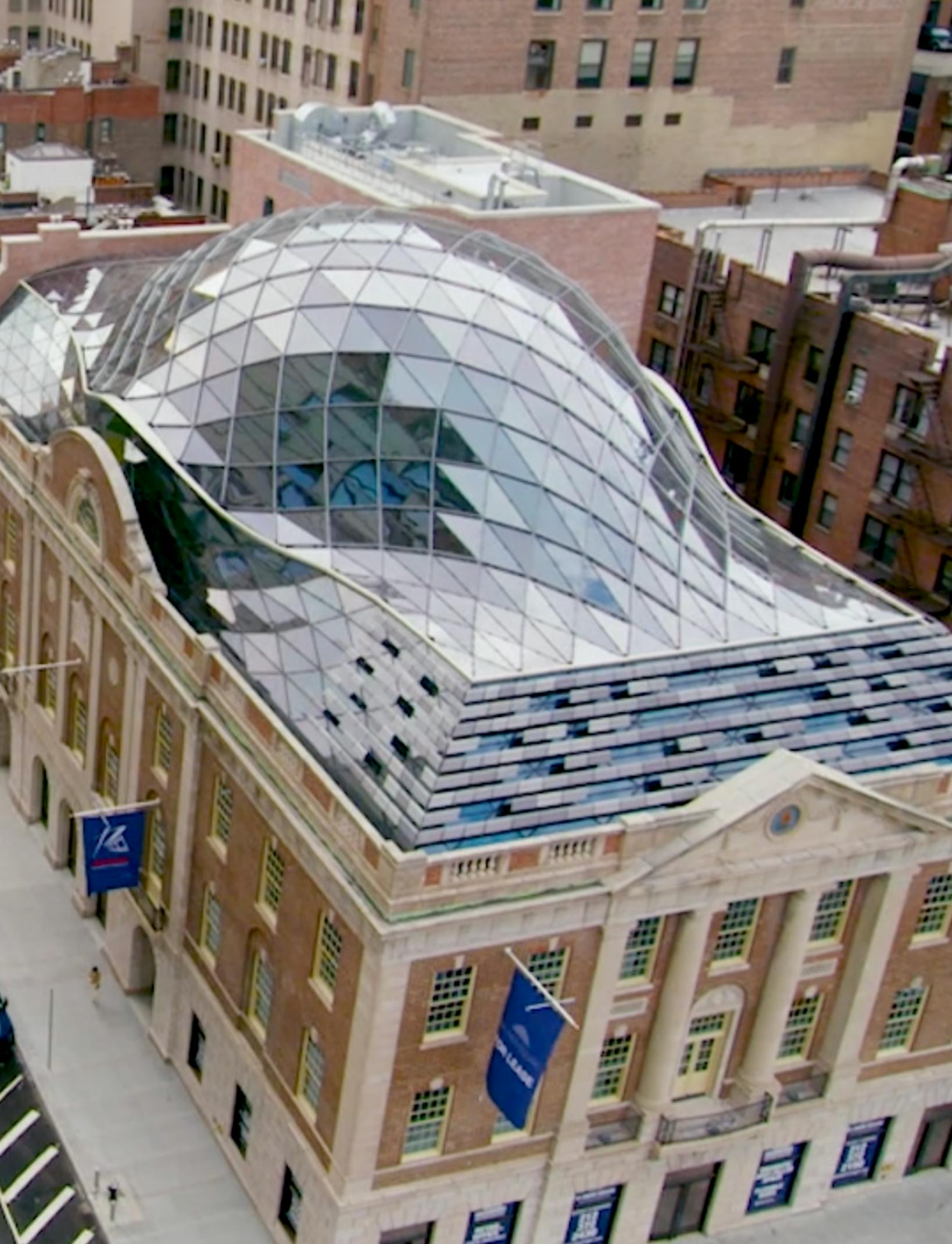 BACKGROUND
Tammany Hall is a prominent New York City landmark on Union Square's north corner with a rich history dating back to the Lenape people. BKSK Architects set out to restore the existing building while honoring the location's historical and cultural significance to the city, and the people who once lived on the site.
In celebration of the renovation's unveiling, Osmosis was invited to tell the story of BKSK's architectural approach and document the Lenape Center's blessing ceremony of the newly completed structure.
APPROACH
This short film highlights the thought and research that went into designing the new skydome through interviews with the architects. The team expands on how they chose to celebrate the history of the location, and features leaders from the Lenape Center who speak to how the design honors the Lenape People's creation myth - a giant rising turtle.
RESULTS
Osmosis was able to highlight the dynamic architecture of the new dome while delivering the important story of a New York City landmark. The building has won numerous awards for its thoughtful, innovative design and the history behind it. The film can be viewed on BKSK's website, Instagram, Facebook, and YouTube page.
[The renovated Tammany Hall] is at the intersection of that which is ancient, and that which is new.
Joe Baker - Lenape Center, Executive Director & Co-Founder