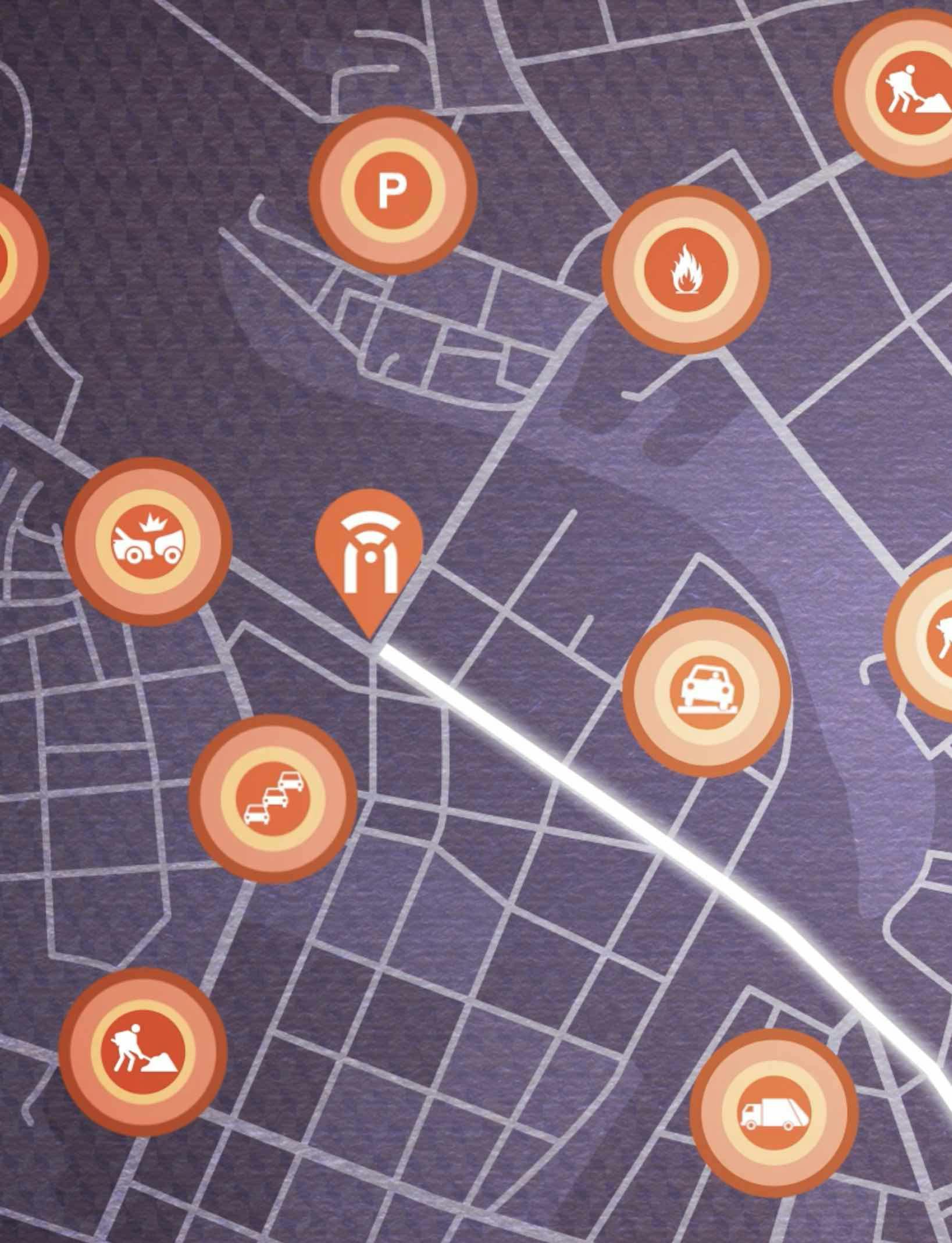 CHALLENGE
With millions of cars on the road, Nexar's dashboard cam software captures useful data at scale from professional drivers. Launching its City Stream product, Nexar needed to clearly visualize its technology for a press release, and for direct communication with prospective client cities.
APPROACH
Osmosis worked with Nexar leadership to understand the Nexar technology, customers, and use cases. We designed a distinctive yet approachable visual style that would make the Nexar solution feel easy to understand, and created a visual language - through iconography and illustration - that communicates Nexar's functionality and applications.
RESULT
Nexar launched the City Stream product with a press release and sales campaign. The video helped the release gain traction in a variety of online publications and blogs, and was used in various business development contexts by the company.