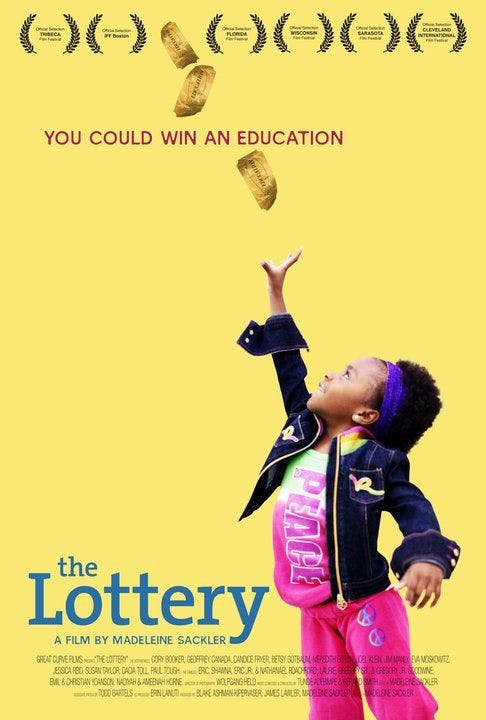 The Lottery is a 2010 documentary directed by Madeleine Sackler and produced by James Lawler. The film uncovers the failures of the traditional public school system and reveals that hundreds of thousands of parents attempt to flee the system every year. The Lottery follows four families in the weeks leading up to the largest charter school lottery in New York State.
Intimate scenes with the families reveal the parents' dreams for their children in the face of the realities that they face in this country. Out of thousands of children entered into this lottery, only a small minority can win, and as the lottery nears, we see that as much as they might hope, the parents' choices, and possibly the children's futures, are ultimately limited. As The Lottery reveals, these limitations often come from the politically charged questions that surround the future of public education, as politicians and teachers unions begin to protest this very school that the families are hoping their children can attend.
The Lottery helped to spark a renewed debate on the future of public education and was short-listed for the 2011 Academy Awards.
"An explosive new documentary about the battle over the future of public education."
The Wall Street Journal