The Wall Street Journal Magazine 2019 Innovator Awards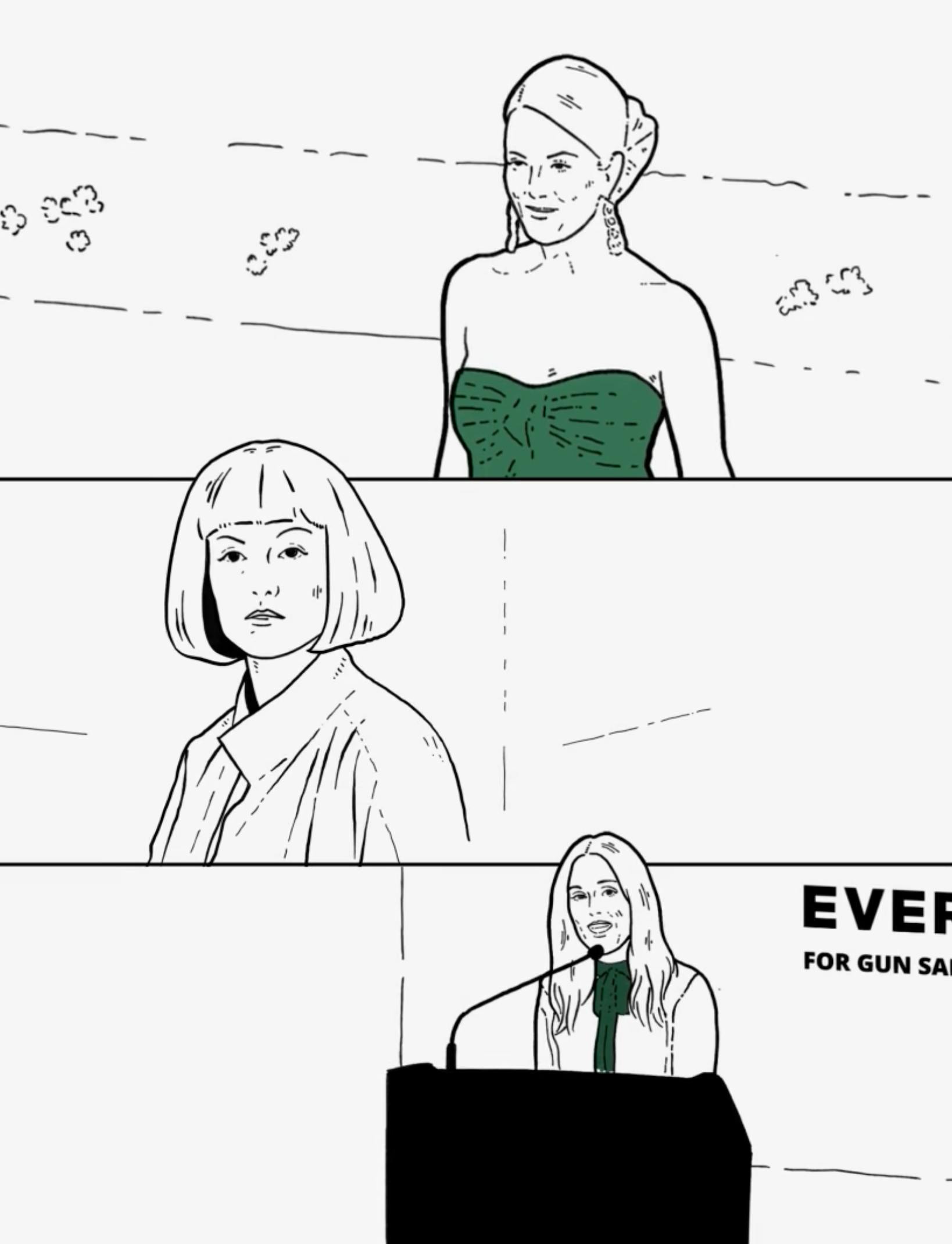 BACKGROUND
The Wall Street Journal Magazine engaged Osmosis to create a series of short animated films to profile the honorees of the 2019 Innovator Awards.
PROCESS
Osmosis developed the overall conceptual and visual approach and led all phases of the project - from scripting through design, storyboarding, voiceover direction, and animation. The resulting eight-piece series highlights the accomplishments of the honorees through elegant and inventive progressions of hand-drawn scenes of key moments in their lives and careers.
RESULTS
The eight films were presented at the 2019 Innovator Awards Gala, held at The Museum of Modern Art, and they accompany the Wall Street Journal Magazine written profiles online (see links below). The films were also shared on social media. The Tyler, the Creator video is the most-viewed post of all time on the WSJ Magazine's Instagram page.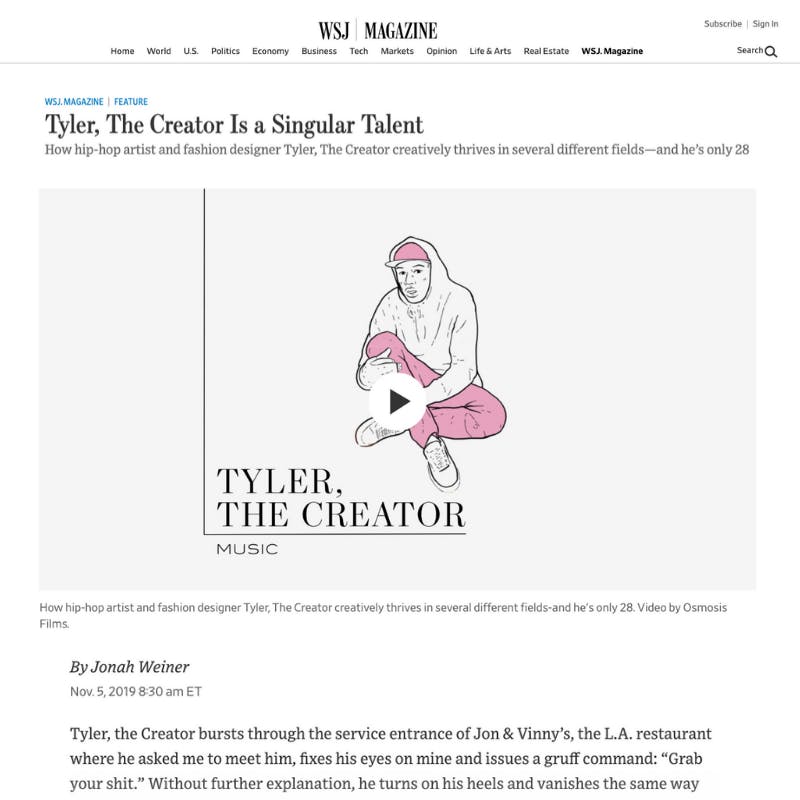 Read the WSJMag articles and experience the posts directly: